Service Disabled Veteran Owned Small Business
"research by the National Veteran Owned Business Association (NaVOBA) shows that 70 percent of Americans would prefer to do business with a veteran-owned business than one that is not veteran-owned."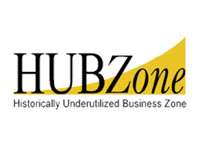 Historically Underutilized Business Zone
The (HUBZone) Contracting Program encourages small businesses to locate in and hire employees from economically disadvantaged areas of the United States. Companies participating in the program can receive competitive advantages in winning federal contracts.
Certified Special Item Numbers (SINs):
54151HACS, Highly Adaptive Cybersecurity Services (HACS)
54151S, Information Technology Professional Services
Intelligent Network Security is categorized as Cooperative Purchasing (COOP PURC) which provides authorized State and local government entities to procure services directly on our contract.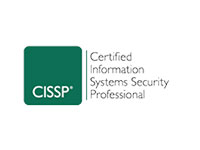 Certified Information Systems and Security Professional
The CISSP draws from a comprehensive, up-to-date, global common body of knowledge that ensures security leaders have a deep knowledge and understanding of new threats, technologies, regulations, standards, and practices. The CISSP exam tests one's competence in the 8 domains of the CISSP CBK.
Information Security Assessment Professional
The purpose of the ISAM is to provide a detailed systematic standard for the community to perform an information security assessment by thoroughly examining cyber vulnerabilities. Unlike other courses, the ISAM concentrates heavily on the actual methods and processes of an assessment and is not a tool-based or theory-heavy course.
Information Systems Security Association
ISSA is the community of choice for international cybersecurity professionals dedicated to advancing individual growth, managing technology risk and protecting critical information and infrastructure.
INFRAGARD Partnership
InfraGard is a partnership between the FBI and the private sector. It is an association of persons who represent businesses, academic institutions, state and local law enforcement agencies, and other participants dedicated to sharing information and intelligence to prevent hostile acts against the U.S.
SAM Registered - Unique Entity ID: LE2SN3C9HLH8
The SAM Unique Entity ID is widely used by both commercial and federal entities and was adopted as the standard business identifier for federal electronic commerce in 2022.
North American Industry Classification System - 541511, 541512, 541513, 541519, 541690
The North American Industry Classification System (NAICS) is the standard used by Federal statistical agencies in classifying business establishments for the purpose of collecting, analyzing, and publishing statistical data related to the U.S. business economy.
Other Entity Numbers
CAGE (Commercial and Government Entity) - 69G24
West Virginia OASIS - VS0000016131
Take the Next Step to Securing Your Network